Use this page to discuss design and content changes to the Main Page. For general wiki discussion, please visit the Community Portal.
---
Is this still open?
I am interesed on this project since quite a good time. However, almost all sites seem to be abandoned. Is there still a site updated regulary?
Yes, the site is open and I check it daily. Proxima Centauri 08:58, December 23, 2009 (UTC)
When Proxima is away I check it :) Spawning Bird 14:48, March 31, 2010 (UTC)
I think in future that wiki will be ALL DELETED,like Cactus cat and other. But there's also projects on loose. Like List of Future of the Earth Species - From Future is Wild. At the start,it was the simple project,and at it latest time,it had became a very bad project. Anonymous,16:31,7th January.
        Philipines
     A long time ago at the OLD Stone Age the people before did not know how to carve thier rocks a rough and not that sharp(the people had no permanent places yet).

     New Stone Age
     The people before already knows how to carve at the New Stone Age.As they discover these useful things their life improves and becomes easier for them to

work.
     Time of the  Metal

They already found iron gold and other minerals,their materials got nicer and stronger.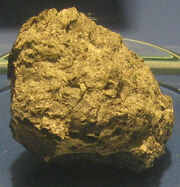 Project List
It's about time the project list starts taking the "...but not limited to:..." part into account. This thing could get very stupid very fast, and very long. It should be reserved for the best projects.
--Ibexgod
Yes, only the good projects should be listed on the main page. Really, the ones not listed on the main page generally should be deleted. ~Ravengod 12:50, June 15, 2014 (UTC)
Adoption
Would anyone be okay if I were to adopt this wiki? This would allow me to become admin, and thus, get this wiki into proper shape, as it is falling apart. I was admin at one point in the past, too.
http://speculativeevolution.wikia.com/index.php?title=Special%3ALog&type=rights&user=&page=Spinosaurus111&year=&month=-1
Spinosaurus111 (talk) 23:50, January 2, 2017 (UTC)
Community content is available under
CC-BY-SA
unless otherwise noted.